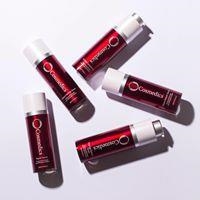 Revive, Skin and Beauty
Newly located to Alice Plaza. Revive provides all aspects of beauty, from waxing and facials to non surgical skin tightening, IPL Hair removal and cosmetic injections. We have 2 amazing therapists as well as an enthusiastic apprentice so you will be sure to get a treatment. Book in online or pop into the salon.
Revive, Skin and Beauty
Ellen Price
Mathilde Belline
Renee Kennedy
Cosmtic Injector
Renee visits our clinic every 10-12 weeks from Adelaide. She has over 10 years injecting experience and has been loved by all our clients.
Revive, Skin and Beauty
Revive, Skin and Beauty
Shop 21, Alice Plaza, Alice Springs
0417761121
Monday

Tuesday

Wednesday

Thursday

Friday

9:00am - 5:00pm

9:00am - 5:00pm

9:00am - 5:00pm

9:00am - 5:00pm

9:00am - 5:00pm